Adcombe Wood & Woodram Copse
A Woodland Trust wood
Blagdon
Adcombe Wood & Woodram Copse
Size:

35.64 ha (88.07 acres)

Grid ref:

ST222178

OS map sheets:

Explorer 128
OS Landranger 193
Get directions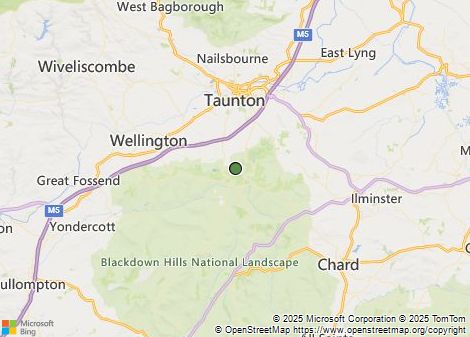 Features and attractions
Broadleaved woodland

Local parking difficult

Ancient trees on site

Good views

Special wildlife interest

Well worth a visit

Bluebells

Grassland

Spring colour

Autumn colour
Adcombe Wood is a beautiful and mystical ancient woodland overlooking Taunton Vale in the Blackdown Hills Area of Outstanding Natural Beauty (AONB), and designated as part of a Site of Special Scientific Interest (SSSI).  The ancient wood is steeply sloping with a number of veteran small-leaf lime, oak and wild service trees.  It has great displays of ancient woodland plants including bluebell, wood anemone and lesser celandine.
Adcombe Wood and Woodram Copse is principally ancient woodland and high forest with areas of once coppiced woodland, wide rides, and scrub.  There are limestone grassland clearings with stunning views across the Blackdown Hills, and displays of wildflowers, orchids, and butterflies.  
Note that some of the extensive network of paths and rides are very steep and may be wet and uneven underfoot.