Snidley Moor, Woodhouse Hill & Frodsham Hill Woods
A Woodland Trust wood
Frodsham
Snidley Moor, Woodhouse Hill & Frodsham Hill Woods
Size:

54.12 ha (133.73 acres)

Grid ref:

SJ513752

OS map sheets:

Explorer 267
OS Landranger 117
Get directions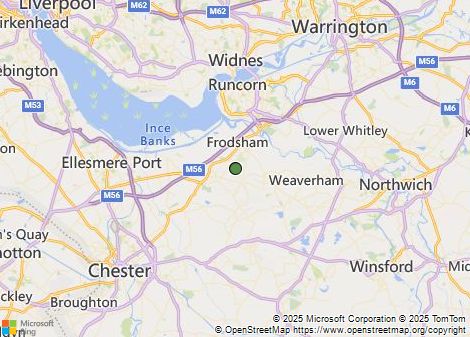 Features and attractions
Broadleaved woodland

Parking less than 500m away

Good views

Special wildlife interest

Well worth a visit
Three woods in one! This site consists of three connected woodlands near the town of Frodsham in Cheshire: Frodsham Hill Wood is directly above the town along with Woodhouse Hill and Snidley Moor which are slightly further to the south. Across the site there are a range of habitats including Ancient Woodland, new planted broadleaf woodland and areas of grassland and heathland. And sandwiched in between them is an area of privately owned woodland called Dunsdale Hollows which is a SSSI and can be accessed via public footpaths through the wood.
The woods are located on the steep western facing escarpment of the Sandstone Ridge that runs from North Cheshire to Shropshire. Along the ridge there are several viewpoints with far-reaching views to the Welsh borders, the western Pennines and Bowland Fells, along with Liverpool and the Mersey estuary.
The site has some interesting features including old quarries, caves and the remains of the ramparts of an Iron Age hill fort on the summit of Woodhouse Hill. There is a good network of public and permissive footpaths throughout the site, including a section of the Sandstone Trail, although in many places there are steep climbs up and down.