Little Doward Woods
A Woodland Trust wood
Wyastone Leys, nr Whitchurch
Little Doward Woods
Size:

82.39 ha (203.59 acres)

Grid ref:

SO538159

OS map sheets:

Explorer 14
OS Landranger 162
Get directions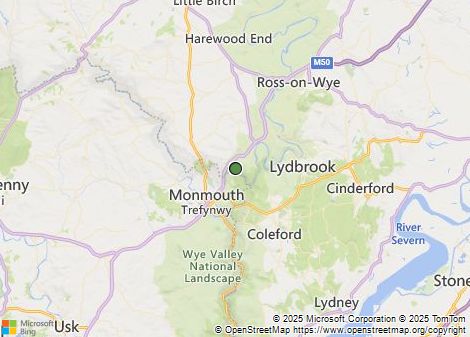 Features and attractions
Parking less than 500m away

Information on site

Good views

Mixed woodland

Special wildlife interest

Well worth a visit

Grassland
Part of the Wye Valley Woods, Little Doward is a large 82-hectare mixed broadleaved and conifer ancient woodland. It has numerous veteran oak and beech trees and forms part of the Wye Valley Special Area of Conservation (SAC) and Upper Wye Gorge Site of Special Scientific Interest (SSSI).
The site also contains a Scheduled Monument Bronze Age hill fort – Little Doward Camp, which crowns the wood and provides spectacular views across the Wye Valley. There are lots of paths to explore and an amazing array of cliffs, caves and stone walls, that were also part of a huge 19th Century estate.
Greater and lesser horseshoe bats roost in its limestone caves, and see if you can spot the nationally rare whitebeam tree growing on the rocky outcrops.
PLEASE NOTE: We are upgrading the car park at Little Doward Wood. During this time the car park will be closed. We aim for the work to be completed and the car park to be open again by the end of March.

Please follow all safety signage while the work is taking place. Thank you for your understanding.